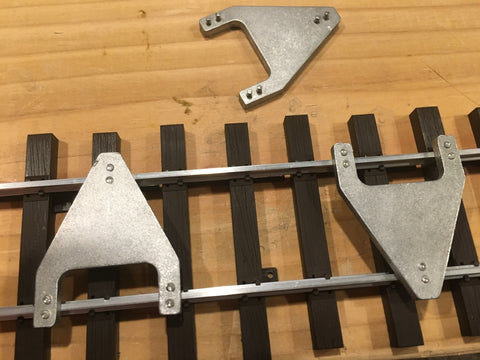 Precision 3 Point Track Gauge
These track gauges are for use with Llagas Creek code 215 and code 250 rail ONLY. We can not guarantee they will fit on other brands or codes of track.
Our precision 3 point track gauge is used to accurately check and hold rail to the proper 45mm gauge. While hand spiking rail on a curve be sure to face the tip of the gauge towards the inside of the curve.  This will allow the rails to spread apart ever so slightly to facilitate smoother operations when locomotives and rolling stock are negotiating curves. 
---
We Also Recommend